Welcome to Sign Stop...
30 years in business!
Within our Product Gallery you'll find a variety of our past projects to give you an example of our professionalism and quality.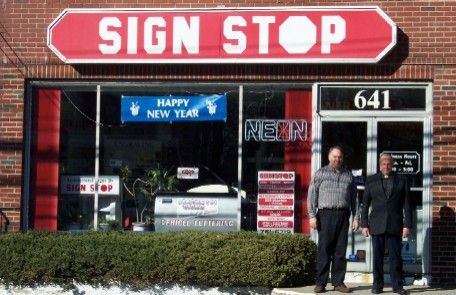 Up above you find item tabs. Use these tabs to learn about us and our company. The product and services tab has a listing of our most popular items and a brief description of why they would benefit you.
To download useful software and find helpful information, go to the Resources & Support tab above. There will be a link on the left called Quick Reference. On this page we have placed links to popular freeware and software to better help us do business together.
To learn more about our employees and business, browse through our Company Information section.
If there's anything we can do to improve our site, please let us know.
Enjoy your visit! Phone-914-761-6719
Our Featured Products
Use a mini-van for your business? There is no reason not to letter it and get some advertising! We letter vechiles of all sizes!

Thank you Health Care & Essential Workers signs available